This is not today's official post- read below for that. But I just went to ESPN's front page and saw this photo, which is absolutely hysterical: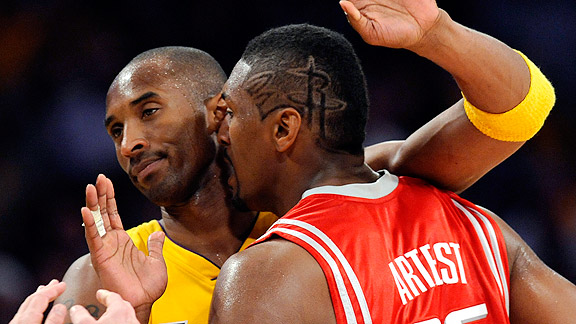 Why is he so close to Kobe? What do you think he's saying? Whatever it is, I bet it's weird!
Kobe has that dismissive "I'm too good for you" look going, but my guess is that whatever came out of Crazy Ron's mouth was so strange, and so disturbing, that Kobe was up most of last night trying to work past it.
And look at the dude's hair!
I was pretty psyched for this series before, but now I'm getting the nervous shakes. All hail Ron Artest!
That's three exclamation points, a new record. Read below for today's post about why I can't watch the Yankees for a few days.