I'm taking a sports writing class with Tim Crothers, a former Sports Illustrated writer who now freelances for ESPN and ACCSports (among others), and he dropped this analogy on Monday. For him, Duke-UNC at Cameron in the middle of the season is like Christmas morning. I'm pretty much on board with that, though I might flip it around. He's a Carolina grad, so there's a little less pressure when UNC is on the road, and for me things are a bit more serene when the teams are playing at Carolina. But the point stands: today is a celebration.
The Coaches' Poll finally pulled its head into the open air and ranked UNC (#21), while the AP has them at #20. Duke is #5 in both. Each team has one ACC loss, so this is a battle for tops in the conference. If the Heels win, they'll probably guarantee themselves a shot to win the ACC outright by beating Duke at home in March. If Duke wins, they'll probably guarantee themselves a tie for the regular season title. There's larger NCAA implications, too; if Duke wants a 1-seed, they need to win this game. The ceiling for Carolina is a 2-seed, but a loss tonight probably relegates them to 3, even if they end up winning the conference tourney.
THIS. IS. BIG.
And the question is,
Moody Blues
, what have
you
done to prepare?
I'll tell you what I've done. Yesterday, in a co-ed intramural game, I got tossed. Not only that, I got my
entire team
tossed.
Here was the situation: the refs were all Carolina fans. The players on the other side were all Carolina fans. My own teammates were Carolina fans. We were even AT Carolina. It was in a Carolina gym! I was in hostile territory, and I knew I'd have to represent my colors soon enough.
Sure, Shane, you say, risking your own life to question me, but isn't that always the situation when you play intramurals? You're a UNC student, and you've never had a technical before.
Yes, but it was never Duke-Carolina Eve before. I could feel the animosity. The other team had this guy, a big muscular fellow, who cleared out on his drives by sticking his elbow into the defender's chest. We complained about it for most of the first half, and I asked the ref to keep an eye out. But he gave me a strange look. It was almost as if he knew I was a Cameron Crazie. What he didn't know was worse;
he was staring into the cold-blooded eyes of a Moody Blue.
One of the girls on our team got a T for complaining after she fouled him in the first half. The second half came, and I put a move on the guy, beat him to the rim, and got clobbered. No foul. The very next possession, he drove on me, stuck his chicken wing into the ole sternum, and missed a lay-up.
The whistle blew. Blocking foul on yours truly.
"How is that a foul on
me?
" I yelled. I added an expletive.
The ref, a Carolina fan, T'ed me up. I think I heard him whisper something about Duke under his breath, but I couldn't be sure.
"Good," I said. "Give me another."
He obliged.
"Excellent," I said, then added another expletive for good measure before jogging off the court. As you can see, I am extremely classy. It wasn't too upsetting to be out of the game, though. We were losing by 20 and in a pretty tough spot, and it didn't kill me to give everyone else more playing time.
Then the announcement came. Apparently if a team gets three technicals in a game, they forfeit. So with 18:30 left in the second half, the game came to a sudden end.
AND THAT'S HOW I SHOWED THOSE CAROLINA FANS WHAT WAS UP. NO MORE BASKETBALL. FOR ANYONE.
A little later, on the way home, I head-butted an old woman for wearing a powder blue parka.
For real, though, not my proudest moment on a basketball court. I never lost my cool, but I felt pretty bad about depriving everyone else of a full game. Still, I played my part. I caused some disruption in the halls of the enemy.
Now I want to know what
you've
done, Moody Blues. Tell me your real or fictitious accounts of sticking it to the Heels. Each story gets -2 on the Hot Potato, best story gets -5. It is on.
Speaking of the
Hot Potato
, behold: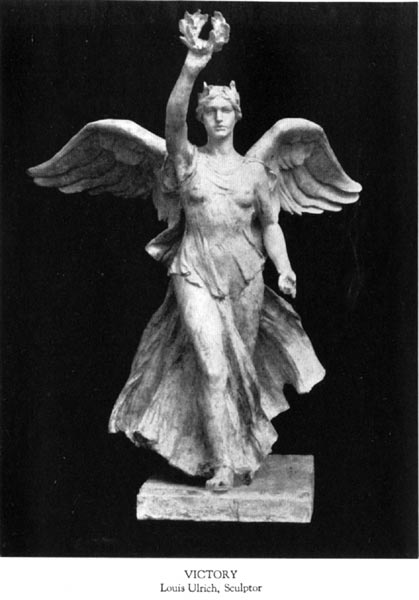 Victory!
You guessed it: today, you'll be picking Duke's margin of victory. If you're not scared of head-butts or online campaigns of terror, and you think Carolina will win, feel free to express Duke's margin of victory as a negative number. Everyone else, stay sensible and have your guesses in by game time.
Here are the current standings:
As you see, Jill snuck up on Carrie to wrench the lead from her grasp. It's a new day in Potato Land.
Okay, let's talk about the game. I'm a little scared. Just a little, mind you, but the feeling is there. When I stand up too fast, there's a light-headed feeling I associate with fear.
What scares me as a Duke fan:1 -
The Bigs.
Carolina, we all have to admit, has the ingredients for beating Duke.
KenPom
has them 8th nationally in defensive efficiency (points allowed per 100 possessions), and they're particularly excellent inside the arc. John "Jim" Henson has been known to block shots just by looking at the shooter, to the point that he's 10th in the country in block percentage. Zeller's not quite as long or athletic, but he plays consistent and smart. Together, it's likely that they'll take away Nolan's drive, at least to an extent. We saw it with Singleton and James when we played FSU; Nolan can get by anyone, but it's difficult for him to finish among athletic big men (especially when there's no place to dish off; the Plumlees aren't known for their finishing acumen).
On paper, it looks like the Plumlees are in trouble. Mason has played two strong games in a row, but he's still liable to make dumb plays with some frequency. I pointed out two of them on Monday- he goes for blocks on players who are already guarded, opening up the middle of the lane for simple put-backs on missed shots, and he's constantly trying to steal passes that are out of his reach, throwing himself out of position, which almost always results in easy dunks. If he pulls that crap tonight, we are going to get killed underneath. Like, really killed.
After Mason, the situation gets worse. I'm warning everybody now: be prepared to get really, really mad at Miles Plumlee tonight. He's our biggest weakness, and he will be exploited. Roy's too smart to pass up that opportunity, and the spotlight will shine bright on a guy who struggles to make open lay-ups. Defensively, we're in real trouble.
We need a strong effort from Mason, and a so-so effort from either Miles or Ryan Kelly. Zeller and Henson crash the boards like crazy, as do the guards. Carolina is 67th in offensive rebounding percentage, and 51st in preventing second chances on D. Duke, unfortunately, is pretty poor at keeping other teams off the offensive glass (125th). If we can't show any muscle underneath, it could be a very long night.
2 -
Carolina's Shooters.
About two weeks ago, three-point shooting was a glaring weakness for the Heels. In the past two games, they're 19-41. That's very, very good. I'm hoping this is just a temporary hot spell, and not a permanent lift resulting from Drew's departure and their freshmen finding the groove. At the very least, you'd expect them to have trouble shooting in Cameron tonight. If they come out hot...well, I don't even want to think about that.
3 -
Kendall Marshall's Consistency.
This is not your typical freshman point guard. He plays really, really efficient basketball, and he won't make many dumb mistakes. Not even in Cameron. He's preternaturally gifted at playing within himself; it never occurs to him to try too hard. His 2.62 assist-to-turnover ratio attests to that. Duke makes a killing from points off turnovers, but I don't think Marshall will be giving up anything easy tonight.
Okay, time to get positive...
What heartens me as a Duke fan:1 -
We've Got Singler and Smith.
They won a national title. They've played under pressure for four years, and they don't scare. Both are capable of having off nights, but I just don't see it happening against Carolina. Not in Cameron, and not against their punk freshmen. They've got this. Enough said.
2 -
Our Shooters.
Carolina's one weakness on defense is defending the three. Don't get me wrong; it's not a glaring weakness. They're just not quite as good there as anywhere else. KenPom has them 96th in the country, which is their lowest defensive rating in any category except one (more on that later). We shoot well in Cameron, and as Saturday's 41-points-in-15-minutes clobbering of State showed, we're well capable of running a team out of the gym. If Curry and Dawkins can find their stroke early, a blow-out win isn't out of the question.
3 -
Carolina's Lack of a Dynamic Penetrator
- Marshall, for all his consistency, isn't quick or athletic. He can't drive. Harrison Barnes has a lot of skills, but beating his defender off the dribble isn't at the top of that list. All Reggie Bullock wants to do is spot up and shoot. Strickland's not the answer. And beyond that, nothing. Honestly, John Henson might be their best penetrator, and that doesn't bode well for Carolina. Duke's pressure defense should give the Carolina guards some trouble. They don't turn the ball over often, but they're not watertight either. Even if Marshall can take good care of the point, I expect the other guards to cough it up on occasion. And I'd love, love, love to see Thornton giving Marshall full court pressure tonight.
4 -
The Heels Don't Steal
- As hinted at above, this is their worst defensive category. They're 145th at forcing turnovers, and 219th at getting steals. Both are measured as percentages; in other words, what percent of the time do you get a turnover, and what percent do you get a steal? This is a direct result of #3- the fact that their guards aren't very quick. Duke probably won't get many offensive boards, but UNC isn't going to deprive us of shots very often, either. And who's going to guard Nolan? In my mind, that's a huge match-up issue for Carolina. Will it be Strickland? Will they put someone taller on him? I don't think there's an easy answer to that problem.
**************
The last thing I'd add, at the risk of sounding like any number of sports writers who want to talk about anything but X's and O's, is
KARMA.
Harrison Barnes, who by most accounts is introspective and often in his own head, still has to answer for his egocentric declaration ceremony in Iowa. Reggie Bullock went on camera to say that Coach K
looked like a rat
, and then he said that nobody on Duke could guard him, singling out Dawkins, Kyrie, and Singler.
Karma is real, baby, and they've got some answering to do.
No more nonsense. I think it's going to be a good game, and I don't think we'll run them off the floor. But we've got the better squad, and we've got the Crazies and the Blues ready to bring hell at Cameron. 82-74, good guys. If you want to see me say the same thing on video (even the Carolina girl picked Duke!), you can check it out
here
.
Gang, this is the reckoning. Tonight the Heels go down. It's Christmas morning in Carolina, and they ain't gonna like what we got wrapped up in the Dirty D. Go to hell, Carolina, and up the Devils.
VAMOS!