Hiyo, crew. It be Friday, and we be pick sixin.'
A couple things before that, though. I mentioned on Monday that I'm covering a Durham high school football team as they attempt to win a state championship. Hillside High is in the heart of the city, and their quarterback, Vad Lee, will be going to Georgia Tech next year. He's really, really great. They played Durham's Northern High last week in an attempt to go undefeated for the first time since 1943. Back then, Hillside was a segregated all-black school. Today, the demographics aren't that different. The game amounted to a conference championship, and my essayish piece is now UP. Tonight, the Hornets play their first playoff game in Durham, and I'll be there with bells on.
So if you want to read about a great athlete and a great team, check it out
here
.
I asked yesterday for people to come up with Duke-related nicknames for my girlfriend. Though the response was slight, my friend Adam went on what appears to be a drunken facebook tizzy and reeled off some true humdingers. By way of introduction: Adam is a very hilarious dude, and one of the biggest assholes you'll ever want to meet. He'd throw his own mother in front of a train if it gave him an edge in life. Or even if it didn't give him an edge, but nobody was looking. Here are Adam's Duke-ish nicknames for my girlfriend:
1.
The Duke She-Devil
2.
Shane's Batty Lay
3.
Ms. Tian Laettner
4.
Candace Cameron Indoor Stadium
5.
Duke Guy-Talker
6.
Coach K(otex)
7.
St. Francis of ACC
8.
The Colossus of Tobacco Road
9.
March Duke, Her Demand
If you have a favorite, let me know. Be warned, however, that I'll probably take "St. Francis of ACC" for myself. Well done, Adam.
Okey-doke: Tie your horse to the hitching post, daddy-o's. It's time for...
THE FRIDAY PICK SIX


VOLUME TWO, WEEK THREE
The Friday Pick Six is an original SCSD! game where six people make six predictions for six weeks. Along with their picks, they're allowed and encouraged to submit a 'sound-off' on any topic, sports or otherwise. When it's all done, the winner earns great honor among the people, while the two losers are exiled in shame and the three middle finishers go to purgatory, with the chance rescue their good name up to three times. To learn more about the rules, and about the current contestants, read below:
-
The inaugural champ and intros to the New Class
-
Week One
-
Week Two
THE HALL OF ANGELS: OLD CHAMPIONS
1.
Tom
.
Here's how Volume Two looks:
Creatures in Purgatory:
Jill, Carrie, Spike
Newcomers:
Swetha & Sabreena, Nick E., Mike L.
Standings after Week Two
1.
Swetha & Sabreena: 7.5
2.
Spike: 7
3.
Jill: 6.5
3.
Mike: 6.5
5.
Nick: 5.5
6.
Carrie: 4.5
Last week, Mike and Jill led the charge with 3.5 points apiece. They would have spectacular 5.5 point weeks were it not for erroneous picks in the Amherst championship category. The Lord Jeffs were the undoing of many a brave contestant; only Spike correctly guessed that they'd win zero championships. That gave him a 3-point swing on the field, and a much needed boost after a rough week overall. Swetha & Sabreena took a major hit after their perfect week one, but they remain atop the leaderboard by a sliver. Spike is second, and nobody is very far out at this early stage.
New Wrinkle:
Now that we have 3 guys and 3 girls, there's no reason not to introduce...
THE BATTLE OF THE SEXES!
Here's how it looks after two weeks:
Guys:
19
Girls:
18.5
Wow! Close as can be. And just when you thought you'd seen all the new material you could handle for one Pick Six, get this- we've got a guest docket writer! That's right, ladies and gents. The very funny and talented JIM B. is with us for the first time ever, authoring a docket the likes of which we've never seen. Take it away, Mr. B.
6.
Will the University of Montana Grizzlies have a repeat performance of their 2006 NCAA tournament first round defeat over the rag-tag team of dickbag bastards, the University of Nevada Wolfpack? Interesting to note U of M is starting a new point guard after
losing senior Anthony Johnson
.
5.
Last week there was healthy discussion about the Amherst mascot, the Lord Jeff. To continue that thread I thought it would be good to focus on a battle of idiot mascots;
Middle Tennessee State University
versus
University of North Texas
. Who the fuck has ever seen a green eagle? What about a unicorn? (Football)
4.
The Cowboys traded former beached whale Wade Phillips for former third string QB Jason Garrett. Will anything save them from utter destruction at the hands of the NY Giants?
3.
Kansas State at Missouri has the potential to be a shootout. Neither one has a great defense. Which 'cat will walk away with the victory?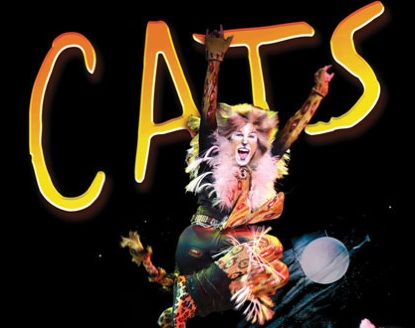 2.
After being thumped by the Browns, will the Patriots be tossed gently to the side like Brady's
Beiber-hive
?
1.
Bookend picks! University of Montana Grizzlies football team at home, STRUGGLING for a berth in the FCS playoffs versus the University of North Dakota Fighting Sioux. UND recently pledged to be Montana's conference bitch by joining the Big Sky Conference in 2012, what better way to welcome the team to the conference than a win at Washington Grizzly Stadium?
I dare say that is the best docket yet, and I dare say the people will be offering him the docket crown as though he were Caesar returning to Rome after conquering Pompey. And he shall thrice refuse. And then someone will betray him. Probably me. And then his assistant will defeat me in battle and marry Cleopatra. But what a story it will be.
We start, as ever, with our Dukish overlords:
Swetha & Sabreena
6. While we're big fans of Nevada's
latest transfer
, he won't be playing till January. Also, Luke Babbitt went pro. So for now,
MONTANA.
5. It took us a good deal of time to figure out if this was basketball or football. That's about the most entertaining part of this matchup. Go Blue Raiders!
MIDDLE TENNESSEE.
4. Keep thinking the Cowboys are going to find some stroke of magic. They keep making me look stupid. Another win for the best team in the NFC (yes, enjoy that Shane).
NEW YORK.
3. Missouri's in a bit of a rut, but nothing like some home-cooking to get the Tigers rolling again. Besides, the only thing we really associate with Kansas State athletics is
this
.
MIZZOU.
2. Love, love, love Troy Polamalu. The Pats don't stand a chance, even if they do have the prettiest player in all of football. Seriously, isn't it a shame that Tom Brady gets hidden behind a helmet?
STEELERS.
1. Never imagined picking Montana twice in the same pick-em, but can't justify otherwise.
MONTANA x2.
Spike
Nevada, mtsu, giants, mizzou, new england, montana
Don Banks dubbed this week the week of the quarterback in the NFL. Which is stupid enough, because, well, whatever. But this week it's doubly extra special stupid. The best QB in the league (Rivers) is on a bye. The Reigning Super Bowl champion QB (Brees) is on a bye. And two other top 5 fantasy QB's (Rodgers and Romo) are on a bye/destroyed. How can the week of the QB be a week when 40% of the league's top 10 QB's are AWOL? When next week only one of them will remain out? This is so stupid.
Also, RIP Dave Niehaus. For those outside the Seattle area, Dave has been the Mariners' primary announcer since the franchise formed in 1977. He was the only original employee remaining with the franchise. He was a well above average announcer for the bulk of his career, and his signature calls and warm voice are irreplaceable in the Pacific Northwest. I will think of him every time I drink a beer (as I have a bottle opener that plays his call of a Brett Boone Grand Slam circa-2001 every time I crack one open).
Jill
Montana v. Nevada:
Nevada.
As an
elitist Blue Devil
, it is very difficult for me to care about these Grizzlies of Montana or a suckier Wolfpack than the one that resides in Raleigh. The only U of M that I am aware of is that troublemaking school from Florida. You may ask, who is this important Anthony Johnson? I asked
Wikipedia
and it gave me options for: an actor; a "freedman of African descent in early Virginia;" an NFL RB; a New South Wales politician; an NBA dude; a Jamaican politician/economist; a mixed martial artist; a reggae singer; a TV reporter and "the husband of Pat Battle" (who the hell is Pat Battle?); a "supposedly fictional author" of some memoir; an NFL CB; and the past president of the Optical Society of America. I was stunned to discover that there was no mention of the Grizzlies or an "NCAA expert basketball player." (After I got over my shock, I learned that he scored 42 points in the Big Sky championship last year. So, yeah, he will probably be missed). I'll stop being a bitch now; this is why people hate Duke students. So here's the deal: I have no idea who will win. I tried to do some real research, but all I learned is that both teams have a lot of new guys and will be mediocre. Nevada has had a strong team for years, they are at home, and we don't know if the Grizzlies will ever replace the void that Mr. Anthony has left. I am also a huge supporter of rag-tag teams of dickbag bastards. See, e.g., the Yankees; the Blue Devils; the Giants.
MTSU v. UNT:
MTSU.
There is so much to say about this bastard lovechild of the Blue Devil and My Little Pony. I don't know if it is its Michael Jackson pose, lightning bolt wing apparatus and matching hair, space shoes, or black gloves. It is a treasure. The UNT's eagle looks like a Philly-wannabe and
no one
likes fans of Philly. While UNT played well against Troy last week, they are going up against a great run team, a tricky coach, a solid defense, and a fucking kickass awesome unicorn creature.
Giants vs. Cowboys:
Giants.
I guess the Cowboys could be inspired by their new coach, heinous record, rivalry with the G-Men, whatever. A dash of the Sports Guy's "Nobody Believed in Us" factor (
revelation #3
). But here, nobody believes in them because they suck. They are 1-7. They are quitters. They are terrible. And until they prove otherwise (and, you know, always), I will not support the Cowboys.
Kansas State at Missouri:
Missouri.
Missouri needs a bounce-back win. They are reeling after two straight losses, following a 7-0 start. I think they will pounce all over K-State. Both defenses are sort of awful, so expect a high scoring battle.
Patriots v. Steelers:
Patriots.
This is going to be a good one. Both teams are 6-2. They have won five of the past nine Super Bowls combined. We have
the Rapist
vs.
the Bieber
. The loss of Randy Moss lingers. With Pittsburgh's stellar defense and NE's questionable offense, I expect a low scoring, tight game. But evil genius Bill Belichick and pretty boy Tom Brady will eke it out.
The Grizzlies (again) vs. UND:
Montana.
The Grizzlies need this victory, they are from a stronger conference, and I feel badly for making fun of them earlier. That said, it should be noted that the Grizzlies do not exactly have a
super cool mascot
, at least not like MTSU. Unless, of course, you like leather and American flag bandanas.
Mike
6. Let's face it, without Anthony Johnson the University of Montana is like the
walking dead
.
NEVADA
5. Redskins play Philly this week, so I am in an anti-eagle mood. I honestly have no idea what sport this question is about.
MTSU
4. I predict that a strange virus will spread throughout the stadium, killing all players and fans. Or maybe that is just wishful thinking. When in doubt, always say Fuck the Cowboys.
GIANTS.
3. The tigers will tame the wildcats (see what I did there).
MISSOURI
2. Patriots are in a downward shame spiral and nothing will pull them out of it. They're done and will not win another game for the next 3 seasons (you heard it here first).
STEELERS
1. It would be rude to insult our guest host by not picking his team at least once.
MONTANA
Nick E.
First, a moment of silence for
tailgate
...damn 14 year olds can't hold their liquor. Also, a quick story about Intro to Acting. I actually took that class (my third favorite after Astronomy and my history seminar: Baseball in the Global Perspective), and on the first day Kyle Singler showed up. However, apparently he
took that class over the previous summer, and the instructor told him he wouldn't get credit if he showed up again. And for a minute I thought he'd play opposite me in Uncle Vanya. If only.
6. I'll take the
Montana Grizzlies.
If only because the players on their football team never wear sleeves, even when its 20 degrees and sleeting.
5. You know, I thought I had a really good week last time. I got all four of the football games right. Then those stupid Lord Jeffs had to lose in Men's soccer and field hockey. Screw those Jeffs, every one. Anyways, if I know anything, it's not to cross a unicorn.
Middle Tennessee St.
4. Is there anything better than watching a team quit on a lame duck coach? I haven't seen a game as painful as the Cowboys – Packers since the Jim Zorn days. I'll take the
Giants.
3. If Mizzou fails me again, I'm going to have to seriously rethink my
current relationship with a Missourian.
MIZ-ZOU
2. How long is going to be before Tom Brady admits he has an awful haircut and gets it changed? I feel like at this point he's just doing it for spite. I'll take the
Steelers.
1. When I was a kid my family drove though Montana en route to hitting a few national parks. All I remember about Montana is Wall Drug, a strip mall in the middle of the desert that is known for nothing more than their shameless self promotion. But hey, they offer free donuts and coffee to honeymooners, so I guess they're not all bad. I'll take the
Grizzlies
again.
Carrie
Last week, I sucked. Real bad. I didn't think I cared that much about whether I won or lost, but then last week, when I just was terrible, I felt really bad. Is this why people like to work at things that are competitive? Because losing is so very bad feeling? Well, you got me, Competition. I don't like being bad anymore.
6. I had a friend in high school that went to Montana to play soccer, so ever after, the school has held a soft spot in my heart. However, when I was little and used to play MASH with my friends, I would always give them Reno as their like bad place to live choice. I feel sort of guilty about that these days, because Reno's not thaaaat bad. So.
Wolfpack.
(Also, I was recently telling a friend that Mazda Miatas were always our like "hot car" pick in MASH. She thought that was really funny, because I guess Miatas aren't thaaaat nice. But, when you're 7 years old and don't know that when you grow up you'll be 6 feet tall, they seem super awesome.)
5. These are two incredibly absurd college mascots. I am actually glad to see such ridiculousness exists outside of the NESCAC. I also kind of wish that we had been the
Unicorns.
4. It's well documented how little I know about football, but please. The Cowboys are donezo. Even if Eli Manning wasn't so clean-cut and precious, I would still pick the
Giants
here.
3. I've recently begun following Eric Stonestreet on Twitter. He plays Cam on "Modern Family". He's my favorite character on what is perhaps my favorite show (Comedy category. Don't get me started on Drama and Reality. That's where the competition gets super fierce.) He is a
K-State
fan, so I am too. There it is, folks. It is exactly that easy. If I like you, I like your team. I'm simple like that.
2. Oh gosh. The Patriots loss to the Browns last week was super humiliating for them. The Browns have perhaps the ugliest uniforms in the NFL and the Patriots have one of the Top Five. So, to be schooled like that by such a sartorially inferior team? I cannot abide such embarassment. I'm not saying I'm rooting for the
Steelers,
but I am saying I'm picking them to win.
1. It's fun that there were two
University of Montana
picks to choose from, so that I can pick them in football even if I totally threw them under the (tacky) Reno bus in basketball. I love when things are fair!
************
That'll do for this week. I was going to invigorate the Duke fanbase with some anti-Princeton rhetoric, but I think I'll do that in a special Sunday morning post instead. Keep an eye out for that. Duke-Princeton at 5pm this weekend. The regular season begins, baby!