You know it's coming, gang. It couldn't be any other way. But first, an announcement is in order. To my girlfriend, the lady of the blog, the keeper of my heart:
HAPPY BIRTHDAY!
(Sorry babe, I procrastinated on getting you an internet cake, and that was all they had left.)
Happy 47th, darling. I still remember the day we met, at a cat grooming show in the West Village. You were shy and skittish, like so many New York cat people, but right away I could tell something about you that nobody else could: you had money. See, I saw you come out of the Wachovia bank beforehand with a deposit slip, and after you threw it in that trash can, I retrieved it. Wow: $600,000 just in checking! And who knows about savings! That's why I followed you to that cat grooming show. Three months later, I had practically invaded your life. I even made you get rid of the cats. Sometimes I think you're still not over that, but hey, I hate cats. Life goes on, right? And we're happy: as happy as a 27-year-old and a 47-year-old can be in a relationship based on money and false promises. How's that will coming, by the way? Don't forget that anything can happen in this crazy life. You can't be too prepared.
Just kidding about all that. God, what's my problem? Can't I ever be sincere? Can't I turn off the jokes for like two seconds?
Sincerity:
Happy birthday. You are the absolute best.
Also, I need a blog nickname for my girlfriend. I don't want it to be anything generic like "The Sports Gal" (Simmons) or "Mrs. Drew" (Drew on Deadspin). Something hilarious involving Duke would be better. My first thought was "Nan Keohane," the name of the president when I was at school. This is her:
Then I found out that she left Duke at a certain point and went to...
Princeton.
More on those bastards later.
So 'Nan Keohane' is out. Anyone with any good ideas, I'm all ears. The winner will be decided tomorrow, and credit given.
Now that I've disgusted all my male readers with this show of emotion, let's move on to something bold and masculine. You know what's coming, lads and lasses:
THE PERFECTION PROCLAMATION: 2010-11
God, that picture is so great.
Last season, in late January, it occurred to me that the Devils hadn't lost a game at home all year. Looking at the rest of the schedule, I realized they had a chance to defend that record the rest of the way. And so I declared a
Perfection Proclamation
, guaranteeing that Duke would end the regular season undefeated at home.
Did we protect this house?
We protected this house.
Here we are again, but this time I'm not waiting until January. The team is there, the confidence is high, the fans will be in a post-championship frenzy, and Cameron will be hostile. Ain't nobody taking a W in the Dirty D 'cept the caretakers of the court. Vamos, here we go:
On this, the eleventh day of the eleventh month in the season of our Lord 2010-11, in the sign of Scorpio, I hereby aver the following truth without regard to reputation or consequence:
O'er the entirety of the regular season, The Duke University Men's Basketball Team shall not lose a single game at Cameron Indoor Stadium. Whereas they have yet to fall on their own floor, this unceasing flawlessness shall result in a perfect home year.
Here at SCSD!, we're happy to welcome back last year's Perfection Proclamation sponsor:
Haagen Dazs Green Tea Ice Cream.
Some things never change: Duke is always perfect at home, and
Haagen Dazs Green Tea Ice Cream
is the best goddamn thing human beings have ever made.
Let's take a quick look at the home schedule and analyze the obstacles standing in the way of the perfect home season:
1. Princeton:
Not so tough when they're not wearing their secret society horned goat masks and black robes. (Hopefully they don't wear them Sunday, otherwise I think we lose.)
2. Miami (Oh):
Miami (FL) envy. Instead of South Beach, they have McGregor Pond, the first body of water in America made entirely of industrial waste.
3. Colgate:
Maybe they could break up the Perfection Proclamation if the Perfection Proclamation was about having a school that was named after a FUCKING TOOTHPASTE, AM I RIGHT?!
(High fives and spontaneous laughter all around)
4. Michigan State
Currently ranked #2 in the country. But Duke is ranked #1. By my math, that means we'll double their score. Right?
5. Bradley
This is actually just one guy, not a college. He's pretty good, but I think we'll be able to wear him down with a full court press.
6. Saint Louis
Like Bradley, this is just one entity. Unlike Bradley, Louis is a
legitimate deceased saint
, former King Louis IX of France. According to that wiki leak, he was the "idealized Christian monarch." However, his first step is slow and he only shoots about 28% from three.
7. Elon
Duke
mollywhomped 'em
in football earlier this year.
Looks like somebody hasn't learned their lesson.
8. Miami
The city's just a little too...
multi-cultural,
if you ask the average white Duke student.
9. Alabama-Birmingham
Looks like those cowards from Alabama-Tuscaloosa were too scared to come back after we gave them the
fight of their lives
in football.
10. Maryland
Nice job
almost losing
to traditional powerhouse Charleston last night, Twerps. Can't wait to see you and your sweaty, sweaty coach in the 'Ham. (That's what we're calling it now.)
11. Virginia
Contact me for the secret original Virginia joke. Here's the new one:
This school is named after a queen. I think. But Duke is named after a nickname of John Wayne. You tell me who would win in a gun fight.
You tell me.
12. Boston College
Jokes aside, this team always infuriates me. I can't think of anyone but Jared Dudley when I think of Boston College. I hate, hate, hate losing to them. And it won't happen in Cameron.
13. N.C. State
"The lost souls of the triangle. They come in like ghosts, and leave like phantoms. Raleigh: the urban graveyard." That poem was written by
J.J. Redick.
14. North Carolina
This is going to be Prince Harry's Battle of Agincourt. I'm not sure what that means, but I hope someone throws a full soda at him.
15. Georgia Tech
The key to stopping their triple option is to hit the quarterback hard on every play.
16. Temple
*stifling a giggle*
Okay, okay, but uh...
*more stifled giggles*
where's the rest of the body?
*almost losing it*
you know, like the, uh...the neck and torso and arms and legs?
*bursting out in hysterical laughter*
Explanation: the temple is a part of the human body near the head. In this joke, I created a comedic assumption: that instead of playing a university called Temple from Philadelphia, Duke would be playing the body part that uses the same word. Then I had a theoretical person question that incomplete body as to where the rest of the essential parts could be found. As we all know, a basketball game requires a full body. Thank you for listening.
17. Clemson
They're rascals! All of 'em are rascals!
RASCALS!
(I just google imaged 'rascal' to put a picture of one here, and after seeing the images I still have no idea what a rascal is. Some kind of dog, maybe? Also: I don't know anything about Clemson.)
*********************
I was going to get into some Princeton hate, but I'll save that for tomorrow before the Pick Six. Also, last night my sports trivia team finished first in a UNC intramural event. Unfortunately, we didn't win anything yet; it just got us into today's finals with three other teams. But I'll say this: it's alarming how much I don't know about sports. Luckily my boy
Nick
is basically an encyclopedia and carried us on his broad shoulders. Tonight, we play for t-shirts.
Last, in case anyone's wondering, this is what I got my girlfriend for her birthday: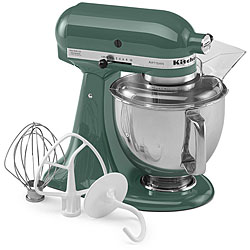 Some of her first words after seeing it: "I love this as much as I love you." Keep that in mind while you try to think of a nickname for her. Don't go easy.