Best win of the year. No doubt, no question, no hesitation. We just witnessed, for the first time since a beautiful toe was mowed down in the prime of its youth, some legitimate
D
uke
B
asketball. Oh my, those runs! That sequence where Nolan shook the shoes right off an Eagle with a behind-the-back dribble-juke, fed Snowshoes Junior for the jam, then watched as Seth Curry knocked down a leaning three and sent the Crazies into spasms...Sweet
Moses
that was delightful. Sweet, smiling Moses on a mountain.
GRANTED. BC did not match up well with the Dukies. There's this blogger called Seth Curry Saves Duke! (I don't get the name, I mean sure, I like Seth Curry, but didn't they win a national title without him??), and here's what he had to say about the game yesterday:
Folks, I am here to tell you that you won't beat Duke with guards. And you won't beat them with the 229th-ranked defense in the country...To put it mildly, this is a match-up nightmare for the Eagles. Their only hope is to out-shoot us, and that's no hope at all...We're going to beat them by 15-20.
The final score was
86-64
, 16 points. Hey, say what you want, that guy knows his basketball!
(Google image searching 'smug asshole'...)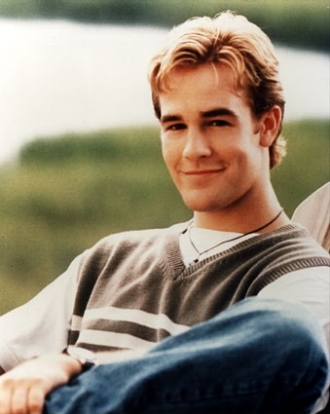 Man, that guy gives me the willies. He's less smug than like calmly picturing how I'd die if the world was all in anime. (Answer: electrified with something called a 'lightning foot sword.') I'm really considering deleting that photo...AND YET I CANNOT!
Let's do some grades.
Seth Curry:
A.
Coach K's quote from the press conference sums it up pretty well:
"Even though he hasn't shot the ball well until tonight in the ACC, his play has gotten better," Krzyzewski said. "We've seen him growing. The thing that you would expect from him -- to shoot -- he wasn't doing that. That's going to come as he gets into that, it's not just physical shape, it's the shape of playing a game like that, what level of concentration you need to have when you're doing all these other things."
Just unbelievable. 5-7 from three, 20 points, 3 assists, 4 boards. Best game of the year, obviously, for the man with the proper genes. This is what I was expecting two years ago when he announced his transfer from Liberty. And I agree with Coach K; aside from the N.C. State game, where he was jobbed by the refs and got in early foul trouble, he's been just waiting for one of these break-out performances. I expected him to score 16-20 against Wake, but it took an extra game. And once again, he was
great
on d. 3 steals, and time and again he showed unbelievable anticipation. I love watching smart players in action, and Seth is brilliant. He can pick out tendencies within a game and use that knowledge against an opponent as time wears on.
The perfect example last night was BC's use of the backdoor pass in the first half. They scored a couple easy buckets that way, particularly because Duke was on the look-out for the three, and it even helped create open shots. In the second half, Seth came from the weak side to nab a couple steals on attempted back door cuts, which is a perfect way to defend it without sacrificing man-to-man pressure. His help defense was a big reason why BC only hit 3 treys in the second half, with one of them coming in garbage time. And he always seems to get a couple offensive boards, too. His anticipation is top notch, and if the shooting from last night becomes a staple, the rest of the ACC can kiss the conference goodbye.
Knowlan Springs:
A.
Player of the Year. Not just ACC, but nationally. Look, as the time gets closer, I'll do a full-on investigation of the stats between he and Jared Sullinger and Jimmer Fredette and Harrison Barnes (stifled laugh), but I don't see how you can possibly look at anybody else right now. Forget the fact that he leads the ACC in scoring
and
assists, which is fucking insane when you think about it. But leave that aside; he had to switch positions! One of the best players in the country went down, and he had to switch from shooting guard to point guard and lead the re-definition of an elite team. It took him all of two games to get it down, and now he's dominating on a consistent basis. He has meant literally everything to this team. Our success starts and ends with Nolan, and he's been fantastic.
Let me put it this way: if the Mormon gets Player of the Year because he's white and takes 80 shots a game in a shitty conference that doesn't play defense, I will be pissed.
Seth Curry and Ryan Kelly and Singler hit the big shots that brought BC to its knees, but Nolan's constant forays into the middle weakened the defense and made it all possible. If we compare it boxing, his play was the continual body blows that weakened the other guy's mid-section. Eventually, a boxer that takes enough shots to the stomach starts to lean forward unconsciously, moving his gut farther away from the next punch. But it brings his head into range, and that's when you ring his bell. Nolan's almost-unabated driving made the BC defense sag, and it let the others deliver the kill shot.
Part of the reason it was all possible is because BC doesn't have many competent bigs. Other teams, like Florida State, could live with Nolan driving because they'd have tall, athletic interior guys who could block his shot. The defense wouldn't have to sag, and the ensuing threes would be contested rather than wide open. And that's why you don't beat Duke with guards. Offensively and defensively, it takes size.
The White Raven:
A.
He continues to be great. What would you think if I told you even three weeks ago that by the end of January, he and Seth Curry would both be getting 30 minutes per game? YOU'D PROBABLY PUNCH ME RIGHT IN THE FACE! And I'd deserve it for making outrageous claims.
At one point last night, Kelly was like 5 baskets from setting an NCAA record for most consecutive shots made. That's incredible. He lost it on a put-back that rolled off the rim, but he finished at 6-9 for 14 points. You really cannot expect any more from Kelly; he's playing perfectly for who he is. The development says a lot for his work ethic and intelligence, and he's elevated Duke to a different level over the last four games. I love him. He won't see quite as much playing time when the opponent has more size, since he's not quite strong enough underneath to handle the really good power forwards, but he's become an excellent compromise between size and skill for a team that often can't afford two Plumlees clogging up the offense at the same time. If he could penetrate and use his quickness to get by slower-footed big men, he could even overcome his limited strength, but I think we're still a year away in that regard.
Plumdog Billionaire
B.
And that's a solid B. He was strong on the boards (12 in all), he had maybe two good post moves, and he was pretty smart with the ball. This isn't the first time we've seen him thrive against smaller teams. If he can use the momentum and confidence of last night to hit the boards hard against guys his own size, we'll really have something. But for today, I can be positive. In his 23 minutes of playing time, he performed well. I'd like to see him move his feet quicker when he's forced to guard someone on the perimeter, and I'd
really
like if he stopped getting out of position going for stupid steals on ill-advised double teams. But any progress with the big man is good progress.
PlumbleBee the Lesser
:
C.
Of all the things I don't like about Miles, I think it's the stupid fouls that aggravate me most. He is the
king
of slapping a guy ineffectually when he already has an easy lay-up, or going for a stupid steal in the open court against a guy about eight times quicker and bumping him hard with a hip. He's full of useless rhythm-stoppers that take a team out of its flow. To give credit where it's due, he had four nice steals in his 14 minutes. But 3 fouls in that same amount of time doesn't help us at all.
Boom Radley:
B.
The usual big shots at the big moments fell, and he played a pretty consistent game on defense. I'm maybe slightly worried about his shooting, though, and an emerging habit of forcing his offense. The tricky thing about Singler is that for all his smarts and work ethic and talent, he's
not
quick enough to create his own shot against good defenders. That's why I never really bought into the Player of the Year talk before the season started. Since ACC play started in January, he's had a few games like last night, where he was 5-14; 5-15 against Miami, 5-18 against UAB, 6-16 against FSU, 6-18 against N.C. State. Now, please bear in mind that I'm cherry-picking his worst performances, but his field goal percentage in those five games is .333. Not great. And that's using 5 of his 7 January games, so we're talking about a pretty solid majority.
I don't know exactly what I'm saying. I think, basically, we have to live with Singler's style to reap the benefits of his pressure play and the occasional hot all-around game. But I'm seeing a lot of forced possessions in the interim, and I wish there was a better way to get him in the rhythm of the offense.
Young Threezy
:
C.
This is a huge downer. I don't know what's happening between he and Coach K, and I really wish I did. The way he started the season was so promising, and now he's getting ten minutes per game and taking one shot. That stinks. There's something going on, but we're in the dark. Every Duke fan I've talked to feels a little down about the disappearance of Baby Doc. It's the one black mark on last night's win.
Team Defense:
A-.
Very nice. I guess Reggie Jackson was playing with the flu, so he may have been limited, but we defended the three pretty well against a team that can really shoot, and we shut down the back door stuff by the second half. We also managed to force 13 turnovers, and it would have been more if Coach K didn't go into a stall with 8 minutes left. A solid performance all around against a team missing the main size elements that give Duke nightmares.
You may have noticed no Pick 6 today. With the Duke game happening on a Thursday, I wanted some time to expound on the subject, and instead of relegating them to second-tier status, I'll put it up tomorrow morning.
Duke eyes are smiling. See you all tomorrow.