Oh my sweet goodness, we have some basketball. It's been five days since the last game, which is cruel and unusual punishment in January, of all months. I'm fully in favor of the NCAA adopting a baseball-like schedule. If teams only had one off day per week, they could play 80 games alone between December and February. Amazing! A winter of bliss! As it is, I think we coddle these athletes.
Before we get going on the preview, let's break the ACC teams down into their proper social strata with roughly a third of conference play in the books. Let's do this with a medieval fiefdom metaphor, howsaboutit?
Royalty
Duke (5-1), Florida State (5-1)
These are two very different teams, but they could both be reasonably favored in the rest of their games this season. Duke has one of the two the best backcourts in the country, and they're near the top in most offensive metrics. Florida State's unbelievable defense is second in the nation in adjusted efficiency, and they regularly hold top teams below 60 points. Duke has serious problems inside with the mostly-awful Plumlees, and Florida State's offense can go cold for entire games. But at 5-1 in conference, both have shown they're the best the ACC has to offer in the early going. Duke will contend for a 1-seed in the NCAAs, and FSU will probably be a trendy pick to make the Elite 8.
The Mysterious Knight
Virginia Tech (3-3)
One of the most decisive and impressive ACC wins this year was Tech's 74-57 trouncing of Maryland in College Park. Taken with their 12-point home win against Florida State, it made them look like a potential top 2 team in the ACC. Now, though, they're only 3-3 in conference, with a close loss to UNC on the road and a thumping two days ago at Georgia Tech. We haven't seen the true measure of this team yet; next week's consecutive road games at N.C. State and Boston College should tell us more. Malcolm Delaney is one of the best guards in the conference, but Tech has trouble on the boards and turns it over too much, making them vulnerable in close games.
The Aspiring Feudal Lords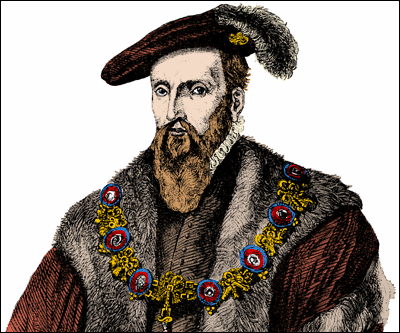 UNC (4-1), Boston College (4-2)
Despite a big set-back in Georgia Tech three games ago, Carolina keeps looking better and better. Last night's win at Miami proves they can win on the road in conference, and they've taken 7 of the last 8 overall. Roy Williams' continued blathering about their team defense turns out to be true, as UNC is 8th nationally in adjusted defensive efficiency. Their offense is very boring, and Harrison Barnes looks totally out of sorts until the last few minutes of close games, but John Henson is an athletic patroller underneath and Kendall Marshall looks decent since mostly taking over for Drew at point guard (though Drew's 5 assists to 0 turnovers last night may renew the debate). On the negative side, they can't shoot foul shots and they can't shoot threes, so it'll always be tough for them to run with a good team on a hot streak.
After a nice road win at Maryland to start ACC play, Boston College is starting to be exposed. Their defense is very, very bad, 200-something in most major categories, and lately their strong offense has had trouble disguising that weakness. Their last three games tell a harsh story: an away loss at Miami, an escape at home against UVA, and the rout in Tallahassee. With Duke and North Carolina next on their list, it wouldn't surprise me to see BC at .500 in conference this time next week. They'll make easy prey tonight at Cameron, but more on that later.
The Tribalistic Vassals
Clemson (3-3), Georgia Tech (3-3)
No mystery here: both teams are 3-0 at home and 0-3 on the road. Tech has nice wins against UNC and Virginia Tech at home, but they've lost by 8 or more to UVA, BC, and Clemson. The Tigers took down G. Tech, Miami, and N.C. State at home, and fell to FSU, Carolina, and Maryland on the road.
We pretty much know what to expect from these guys. Like actual vassals, they'll defend their turf viciously. Away from the manor, they're ineffectual. Of the two, Clemson seems the superior. They have more consistent rankings on offense and defense, and unlike Tech can actually shoot. Their road loss to FSU was only by 6, and they came within two of taking down Maryland. Tech can't shoot, but they do play pretty effective defense, particularly in the backcourt. Still, the ceiling for either seems to be 9-7 in conference.
The Laboring Serfs
N.C. State (2-4), Maryland (2-3), Virginia (2-3)
All three have shown promise, but the promise has faded. Fans of all three should be pretty cynical by this point in the season.
State has dropped 4 of its last 5 after opening with a rout of Wake Forest, and the only win in the recent bunch came in a squeaker at home against Miami. Granted, they played 4 of the better teams in the conference, but a 50-point performance at Clemson was a new low point for the season. They have another tough test on the road at Carolina on Saturday, and it's at the point where you can almost consider the rivalry game a must-win. But they give up a lot of offensive rebounds, and though their overall offense is semi-consistent, they don't have anybody who can light it up in a big moment.
Maryland and Jordan Williams looked very tough at Cameron in a close loss, but home losses to Boston College and Virginia Tech show that they don't belong in any discussion of the conference's best. Among this triumvirate, they have the best chance to break into the middle of the pack. The Terp defense is ranked 5th in adjusted efficiency nationally, and they excel on the boards. Their big weakness is shooting, and it's what kept them from upset wins against Duke and BC. A good win tonight at UVA could set the tone for a strong second half, and they'll definitely be looking to surprise Duke at home in a week. For now, though, cynicism prevails.
In late November and early December, Virginia beat Minnesota and Virginia Tech back-to-back. Since then, it's mostly bad news. They've dropped 5 of 8, including an awful home loss to Seattle. They shoot well and avoid turnovers, but they can't play D and they can't rebound. Tonight's home game against Maryland is a must-win if they want to stay away from the conference cellar.
The Dog that the Serf Children Hit with Sticks
Miami (1-5)
They lose close games at home and on the road. A few points here and there and they could be middle of the pack, but it hasn't panned out. Their only conference win is a decent one, by 2 over Boston College. Reggie Johnson is a very good big man, and their overall offense is actually pretty solid. They even have a few shooters. But the defense isn't strong, and they can't seem to pull it together in the clutch. This has all the makings of a 4-12 in-conference team who makes a crazy run in the ACC tourney and loses to Duke in the last game. A challenging road game with Virginia Tech looms this Sunday, and a surprising win in Blacksburg still gives the Canes a chance to turn the ship around.
The Debased Court Jester
Wake Forest (0-5)
Dude can't even juggle.
No O, no D, and no prayer. They may go 0-16 in conference this year. They closest they've come so far is losing by 19 at home to Maryland. If they
do
win, it's going to be super embarrassing for the opponent. Hopefully it's UNC.
*****************************
Okay. I promised you a Duke-BC preview, and I shall deliver:
We're going to beat them by 15-20. Their offense is ranked
6th in the country
in efficiency (measured by how many points they average over 100 possessions), but it comes mostly from the guards. They're very suspect on the offensive and defensive boards, and they almost never force a steal. Reggie Jackson scores most of their points, and he can really shoot the 3 (46%). Joe Trapani, at 6'8", is their only big guy who can score, averaging 12.8 per game. After that, it's guards, guards, and more guards.
Folks, I am here to tell you that you won't beat Duke with guards. And you won't beat them with the 229th-ranked defense in the country. I know BC is 4-2 in conference, but as mentioned before their recent record indicates a downward trend. That will continue tonight. We'll keep their shooters in check, and we'll steamroll them from the guard positions. They don't defend the 2 or the 3, they don't get blocks or steals, and they don't keep teams off the offensive glass. The only thing they do well on D is not foul, but Nolan and Kyle should put enough stress on them that they're forced to become physical.
To put it mildly, this is a match-up nightmare for the Eagles. Their only hope is to out-shoot us, and that's no hope at all. I've never liked the team, and it will be a pleasure to watch them leave Cameron with their tails between their legs.
Let's do some
Hot Potato
and then get out of here and enjoy the beautiful North Carolina weather. Carrie is still our leader, and she's still doing that annoying thing where she's like "oh gosh, I hope someone makes a comeback and knocks me off!"
She's a snake in the grass, folks. Make no mistake.
I'm trying out a new table format, let's see how this works:
| Place | Player | Points |
| --- | --- | --- |
| | | |
| 1 | Carrie | 48 |
| 2 | Jill | 57 |
| 3 | Mr. Intrigue | 58 |
| 4 | John | 64 |
| 5 | sanfransoxfan | 69 |
| 6 | NastyEmu | 71 |
| 7 | Swetha | 71 |
| 8 | Dylan | 73 |
| 9 | Jonny | 75 |
| 10 | Jordan | 76 |
| 11 | Laura | 79 |
| 12 | Marion | 81 |
| 13 | Jacob "The Destoryer" | 81 |
| 14 | Spike | 83 |
| 15 | Sharona | 84 |
| 16 | Tom | 85 |
| 17 | Shane | 89 |
| 18 | Jo | 89 |
| 19 | SYu | 89 |
| 20 | The Girlfriend | 90 |
| 21 | Craig J` | 90 |
| 22 | Keith | 91 |
| 23 | Craig B | 92 |
| 24 | Dr. Kenneth Noisewater | 93 |
| 25 | Khalid | 95 |
| 26 | Chris H | 95 |
| 27 | Dave | 96 |
| 28 | Gary | 97 |
| 29 | Shaker | 98 |
| 30 | Claire | 100 |
| 31 | Jenni | 102 |
| 32 | Daniel | 102 |
| 33 | Matlock | 103 |
| 34 | Jason L | 103 |
| 35 | Dick K | 104 |
| 36 | Monty | 104 |
| 37 | William | 104 |
| 38 | Eric | 104 |
| 39 | Tim | 104 |
| 40 | Emily | 104 |
| 41 | CLykinsBlog | 105 |
| 42 | Wingfield1 | 105 |
| 43 | Robin | 107 |
| 44 | crheery | 107 |
| 45 | Ty | 107 |
| 46 | Lisa | 109 |
| 47 | Whitey | 110 |
| 48 | Lawrence | 111 |
The Hot Potato for tonight's game is:
The White Raven
He has been hot as a frying pan lately, and I'm expecting big things.
Hot Potato is a game that anybody can join at any time, and all you do is pick the points the chosen player will score in that day's game. Have your picks in by tip-off.
GO. DUKE.