(Hey guys, today's post features a guest writer I'm really excited about. Alfie Pendleton, aka 'The Prickly Jokester,' is one of the best comedians in the universe- seriously. He's been performing stand-up in the greater Long Island and New Jersey area for the past thirty-five years, and in my mind he's a real legend of the art. It's hard for me to describe what his humor has meant to me over the years, because it's a really personal matter (he kept me from committing suicide), but I will say that this post is one of the proudest moments of my life.

I remember long winter afternoons in the mid-90s, listening to his cassettes (especially "Prickly Pear Unplugged") in my room, dreaming of a far-off Long Island/New Jersey fantasy world populated by folks who shared his wicked sensibility. To have that almost-mythical perspective on this blog, today, is overwhelming in the best way possible.

I don't want to build him up too much, since the material will speak for itself, but Alfie's jokes are layered in a way that's completely lost on modern performers. The subtlety is so finely woven, from threads of history, politics, race, religion, and human relationships, that most of his one-liners only grow in hilarity the third and fourth time you hear them; the depth reveals itself in a gradual, beautiful progression, not unlike a symphony. I think the word 'genius' is thrown around way too often, but I'm not the least bit hesitant to use that exalted label for this wonderful man.

Anyway, everything after this pre-amble, including the pictures and font, is all Alfie. He's taken a typically professional approach by researching what this blog is about, and the resulting material is tailored to fit our subject matter. I think it came out great. So, without further ado, I give you: The Prickly Jokester.)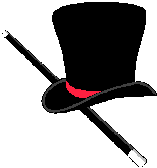 Ho, hey, and a hodey hey ho!
Prickly Jokester here, giving you the
SCOOP
...from outta the
LOOP
!
Yeee-owch!!!!!!!
Hey, what's this I hear about Seth Curry? I think it's great that he's going to Duke, but come on, a savior? He's just a kid! The last time I cheered for someone who looked that young...
THEY KICKED ME OFF THE PLAYGROUND!!!!
I'm just kidding, I think he's great! But hey, get a load of this Yankees-Red Sox series. That's an old-fashioned clobbering! A real haymaker to the chin! I mean it! The last time I lost seven a row, it was 1913....
AND I WAS PLAYING MARBLES

WITH MY COUSIN RONALD!!!!!!!
Folks I'm just teasing you a little, but honestly, I was watching Hideki Matsui try to hit last night, and boy, what a disaster! I know they call this guy 'Godzilla,' but the last building
I
saw him climb was...
THE SLUMP TOWER!!!!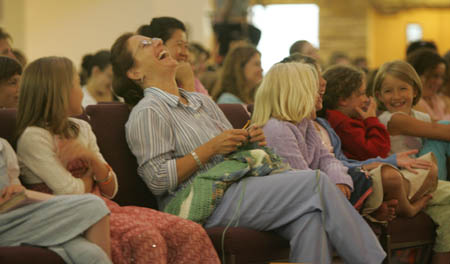 Joking aside, it's really bad what's happening in the Bronx. If you can't even beat your biggest rival, that's a rough go. The last time
I
performed so poorly with someone I truly, thoroughly despised....
MY THIRD WIFE TRIED TO GIVE ME A VIAGRA!!!
It didn't work. And hey, what's with Kevin Youkilis? Listen, Kevin...you kill us! Seriously, the last time this guy didn't reach first base...
IT WAS HIS JUNIOR PROM,

AND I'M NOT TALKING BASEBALL!!!
If I can be frank for a moment, though, even the Yankees aren't as bad as that Duke basketball team. I mean, have you seen these guys lately? The last time I saw so many white people in a panic...
THE TITANIC WAS GOING DOWN!!!!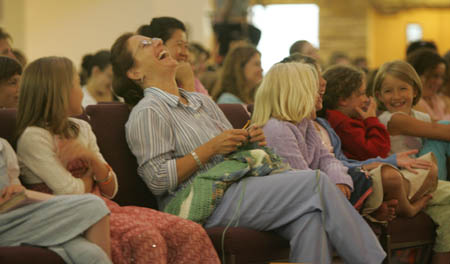 But hey, you know what? At least on the Titanic....
THEY HAD SOME LIFEBOATS!!!

HOW ABOUT IT, COACH K???
Look, the Titanic is no joking matter. But you gotta admit, there's something funny about this Dwight Howard fella. I know they call him 'Superman,' but the last time I checked...
HE COULDN'T EVEN GET OUT OF

THE PHONE BOOTH!!!!
It's not funny! Now Kobe, on the other hand, there's a guy who can really play. I don't know about you, but I have a real good time watching this guy on the court. The last time I saw someone run a fast break this well....
MY THIRD WIFE WAS LEAVING ME

FOR A DENTIST!!!!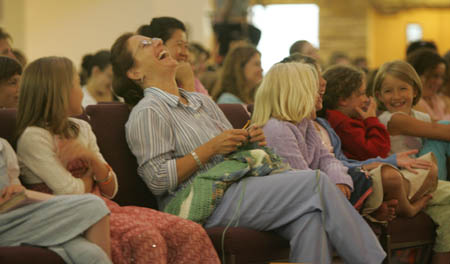 I haven't seen her since. But that's nothing compared to the hockey. Did you know the Penguins and Red Wings are going to a game 7? My God, the last time things were this hopeful in Detroit...
THE AMERICAN AUTOMOBILE INDUSTRY

WAS STILL FEASIBLE!!!!
They say it's not going well. But hey, I'll tell you one guy who doesn't have to worry about driving: Tiger Woods. I'm serious! The last time I saw someone go that long without hitting one in the forest...
I WAS OUT DEER HUNTING

WITH MY UNCLE MORT!!!
The guy can barely see! But I'll tell you who can, is this Roger Federer. Did you catch that he won the French Open? Absolutely wild stuff. The last time I saw a guy serve that well...
MY THIRD WIFE'S LAWYER WAS

HANDING ME DIVORCE PAPERS!!!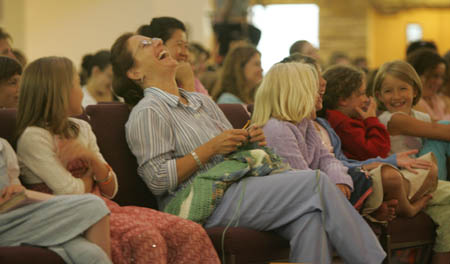 And let me tell ya, I ended up in a different kind of court!
Hey folks, that's about it for me. Thanks to Seth Curry Saves Duke for having me, it's been a hoot. Before I go, I have to ask: what's the story on this blog? The last time I saw someone write more words for a smaller audience...
THE UNABOMBER WAS READING

HIS MANIFESTO TO A BULL MOOSE!!!!
And I gotta say...
I THINK THE BULL MOOSE

HAD A BETTER GIG!