Top 5 sports day of the year right here, folks. Maybe #1. I'm not going to do an official ranking, though. You know why? Because I'm overcome with MADNESS!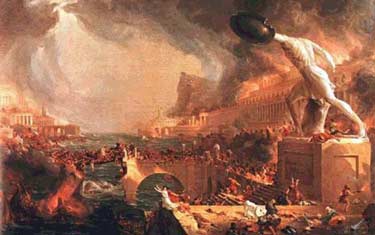 That being said, there are some things I need to say before the picks continue throughout the day.
1)
In a highly unfortunate twist, I'll be out of town until Monday starting tonight. No blog updates tomorrow.
2)
Even though I'm pissed that Obama keeps dogging Duke even after I asked him nicely to
leave us alone
, there was one delightful part about his
picks
yesterday. When he came to the second-round match-up between Michigan State and Maryland, he penned in the Spartans. "Maryland has a great player," he said, "but Michigan State has a great coach. I think that makes a difference."
Take that, ACC Coach of the Year.
3)
Bracket advice
. About two weeks ago, I wrote this:
"Here's my great advice for all you NCAA bracket hounds. Syracuse won't be just a local favorite; they'll be a national doll. Especially if they win the Big East tourney. But if you've grown up rooting for the Orange like me, you understand that the only thing predictable about a postseason Jim Boeheim team is their unpredictability. If you want to get a jump on the competition, pick the Orange to lose in the sweet 16."
Since then, they lost the Big East tourney, Onuaku got hurt, they nearly dropped from the ranks of #1 seeds, and all the sudden nobody likes them anymore. They became bracket pariahs almost overnight. This creates an interesting situation; they're still a #1 seed, Onuaku will be playing, and their region isn't that good. But people are still picking them to go down in the second round or the Sweet 16, and vastly overestimating their end-of-the-season difficulties. You know what that means?
FREE MONEY, BABY.
Pick Syracuse to go at least to the Final 4. They have an excellent shot, and you'll gain crazy points on all the fickle fools who suddenly think they're the worst team in the country. I've actually heard a lot of people seriously consider picking UVM in the first ever 16-1 upset. Ridiculous, these people. Syracuse will decimate Vermont. It's uncertain whether Vermont will even exist as a state after that game. Take the Orange far, and laugh all the way to the bank.
That's all for now, more picks coming this morning. GET MAD.